Hidden Gems: Meet Sandra Myers of Select Date Society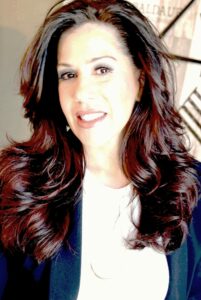 Today we'd like to introduce you to Sandra Myers.
Hi Sandra, we'd love for you to start by introducing yourself
So where to begin? I guess you can say the profession of matchmaking chose me! I was living in South Florida and working for a telecom company. I was not excited about what I was doing at all. I had just introduced my brother to his now wife of 25 yrs. and just loved the accomplishment of putting two people together and creating a new family. I decided I would make the mundane job that I had more fun by taking my matchmaking talent to the people I was meeting during cold calls and client meetings. I wound up successfully introducing a couple that happened to know there was a dating firm looking for matchmakers. It was sheer coincidence, as I had no idea that matchmaking could be an actual career. I decided to see how my passion could potentially come with a business card and interviewed for the position. I was ecstatic to land the job doing exactly what I loved to do. That was back in 1996.
I have been in the industry for a long time and have only worked for 2 companies along the way, one being a dating service and the other a high-end matchmaking firm. I loved what I was doing but I kept having the same conversations with my now business partner, Amber Lee, about how if we could only do it "this way" how much more effective matchmaking could be. Amber and I met back in 2009 and had always had the same ideas of what we would do if we were running our own business. It took an earth-shattering event to actually drive us to partner up and move out from the shadows of other agencies.
Expert Matchmakers Team Up
A few years ago, Amber had a sudden cardiac arrest and almost died. When she recovered, we both knew we needed to take a leap of faith and break out on our own. We challenged ourselves to put forth a service that we believed would provide singles the best opportunity to find love. This was the start of Select Date Society.
We started the company during a pandemic but knew that if we truly focused on the client experience and their success, we would prevail. Our scrutiny of who we choose to represent and our high standards of who we have on our team, has definitely paid off. Today our company is thriving. We have had quite a few success stories in a relatively short period of time.
Our hopes are to continue providing singles with a path to love, where they feel supported and understood. Our elevated approach to matchmaking is not only exciting but successful and we look forward to many more couples to come!
Would you say it's been a smooth road, and if not, what are some of the biggest challenges you've faced along the way?
It has been a struggle in some ways and yet for the most part Amber and I feel incredibly fortunate. The struggle was learning the ins and outs of all the other aspects of the business in order to achieve the desired results for your clients. This took a lot of patience and long days, not actually long weeks, as I don't think Amber or I knew what a day off meant for over a year! Once we had the foundation of the company set and the operations ironed out, things have been amazing!
One of the challenges in the beginning of our business partnership was outsider opinions of how challenging a partnership would be. We both understood the risk of partnering up and were willing to bet on each other and the complementary talents we brought to the table, over fear of a partnership not working out. If the struggle part seems minimal for us, it's because two heads are always better and more efficient than one. When you make great partners, it allows your company to thrive and grow at twice the speed as an individual owner. The bonus for both of us is that our personal partners, being our husbands, are completely supportive and love what we do!
Thanks – so what else should our readers know about Select Date Society?
The partnership of Amber & Sandra began with the idea of becoming the "Ritz Carlton" of matchmaking. They both believe that if the focus is on client outcomes, rather than the next new client, then the business would take care of itself.
With 50 years of combined experience in the industry, they have not only created the best dating options for accomplished single professionals but have also hired the best team of professional matchmakers in the industry. This highly seasoned group of matchmakers has the expertise and experience that deliver clients the results they deserve!
The strength of the company comes from the combined talents of both Amber & Sandra. Amber has forged incredible relationships throughout the years and has brought that breadth of resources to the company. Success in this industry is definitely all about the resources you have and the relationships you have maintained.
Sandra has focused her attention to the experience of the customer and how SDS could elevate that for their clients. This was accomplished by creating an environment where clients feel like family, rather than just another number in a pool of people.
SDS is a place where clients now have a way to engage in their dating life with a positive attitude and a genuine excitement for what's next. Clients know that the company they invested in, is equally as invested in their outcome and will support their efforts in every way possible.
While SDS takes care of your heart, know you will take care of someone else's. Select Date Society will donate a portion of your membership directly to the American Heart Association. Amber has an extraordinary personal story of surviving a sudden cardiac arrest and miraculously survived. To honor Amber's miracle, SDS is committed to giving back to this incredible organization with every heart we touch!
When you become a client of SDS you will be treated like family and everyone in our organization will know your name. This is a genuine team effort. We will go out on all your first dates and ask all the questions you wish you could ask on a first date! Our team will only introduce you to candidates that get through our scrutiny to where we feel a second date would be likely.
We put you in a position to achieve your end goal in an expedient manner. You will have the advantage of access to quality, like-minded introductions to where dating is fun and exciting, rather than a means to an end.
What sets us apart is the experience of our team and the small boutique, limited clientele approach. Our clients know we are a "no blind dating" firm which eliminates a tremendous amount of stress for clients. Our tailored personalized memberships provide clients to play a role in how they would like to work with us, rather than us dictating the terms. It's been extremely successful!
Let's talk about our city – what do you love? What do you not love?
This city has such a wonderful energy. The culture of the many universities, to the ever-expanding industry, provides an incredible atmosphere for busy single professionals. We were drawn to open an office here out of sheer demand and fell in love with the city and the people!
Pricing:
Contact Info:
Email: info@selectdatesociety.com
Instagram: https://www.instagram.com/selectdatesociety/
Other: https://www.google.com/search?tbs=lf:1,lf_ui:14&tbm=lcl&sxsrf=AOaemvKRjoGSLxoZ1TtV-QUlpxW4hxsdog:1632325211892&q=raleigh+matchmaker&rflfq=1&num=10&ved=2ahUKEwjAm6aj9ZLzAhUZRTABHbdbCDwQtgN6BAgJEAg#lrd=0x89ac595107ea6a21:0xe1e3899e47864e85,1,,,&rlfi=hd:;si:16277004791144926853,l,ChJyYWxlaWdoIG1hdGNobWFrZXIZxIA4K2xn2UpIt_aCsc60gIAIWhgQARgAIhJyYWxlaWdoIG1hdGNobWFrZXJiCQkqrx2zVQgiJ2IJCYLta9DbVvZFYgkJDKcqE9lj9idiCQnn4w7e7AhtKGIJCQ6M39G-lA9MYgkJmNoW_1jBYBRiCQkH069VNnmwYWIJCcY0qFVVLCxbYgkJuwII39W8-2BiCQkv4oYVoD6cIJIBDmRhdGluZ19zZXJ2aWNlmgEkQ2hkRFNVaE5NRzluUzBWSlEwRm5TVU54TFdWdGJuUlJSUkFCqgESEAEqDiIKbWF0Y2htYWtlcigA;mv:[[35.900687399999995,-78.6035984],[35.8274876,-78.77509599999999]]

Image Credits
Kim Wright