https://www.owlguru.com/review/matchmaker-jessica-ebrahimoun/
What Is The Best Matchmaking Service?
Matchmaker – Jessica Ebrahimoun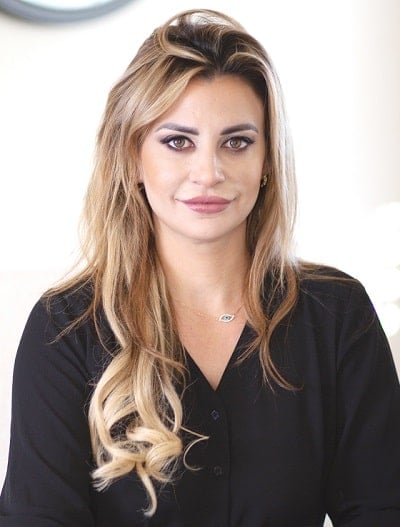 Jessica Ebrahimoun
Select Date Society
Matchmaking at Select Date Society
I'm Jessica Ebrahimoun and I am an Executive Luxury Matchmaker at Select Date Society.My typical work day is fast paced and exciting! No two days are alike, which is part of the reason I love what I do!
I spend a lot of time interviewing clients and vetting potential matches for them, which means a good portion of my day is spent on Zoom. When I interview a potential match for a client, I talk to them about their life and relationships. We discuss their parents' relationship and how that shaped their view of love.
We talk about their own romantic relationships and who their ideal partner is. We discuss all the typical things like hobbies, interests, physical appearance, careers, etc. when it comes to who they are and who they would like to date.
As I'm vetting them for our client, I'm really paying attention to their body language, their tone of voice, eye contact, and all the little nuances I pick up on.
I use my intuition and 15 years of experience to decide who is a good fit for who! We also have matchmaking team meetings where we collaborate to discuss new clients, matches, and date feedback.
Our Matchmakers work as a Team
The entire Select Date Society team works together, so it's important for us to all know who our new clients are and who they are looking to meet. We collaborate in matching clients and brainstorm potential matches together.
When our clients go out on dates and give feedback, we bring the feedback to the team to celebrate if there was a connection and to talk about fine-tuning the search if the date wasn't a fit.
We talk about recruiting strategies as we have full-time recruiters on our team who seek out the right matches for our clients. Essentially, we act as an executive recruiting firm for our clients' love lives!
Pros & Cons of Matchmaking
Pros:
There are definitely more pros than cons when it comes to being a professional matchmaker. The biggest pro is that I get paid to do what I would do for free, which is to help people find love!
I am so passionate about my work, that it truly doesn't feel like a job! My job is fun and exciting and allows me to meet amazing people every single day.
Cons:
The one big con to being a matchmaker is that it takes a lot of my energy to do what I do. By the end of the day, I am emotionally exhausted, so I have to make self-care a priority and allow myself time to recharge.
Being invested in our clients and their outcome, means that a lot of my energy and emotions are tied into what happens on their dates.This career is unlike anything else out there. When your job is to make love happen, a lot of your heart goes into it! If a client has a bad date, I feel like I just went on a bad date!
If a client has a great date and is pursuing a new relationship with their match, I feel all the emotions of that new relationship. I have already found "my person" so I also have to remember to make my own relationship a priority!
Jessica Ebrahimoun
Select Date Society
More like this: https://upjourney.com/why-cant-i-stop-thinking-about-my-ex